"Once" again in Tokyo
After playing to rapturous audiences for just one Covid-hit day in London, this new version of the original music show is set to be staged 13 times in Shibuya, Tokyo.

"Once – In Concert" started life as "Once," a low-budget 2007 movie written by the Irish screenwriter, lyricist, film director and producer John Carney. Set in Dublin, it tells the tale of a street musician and a beautiful female Czech pianist who meet on a street corner and gradually fall in love as they form a band with friends and enjoy making music together. At first it seems their charmed life will continue forever … but both have complications in their past.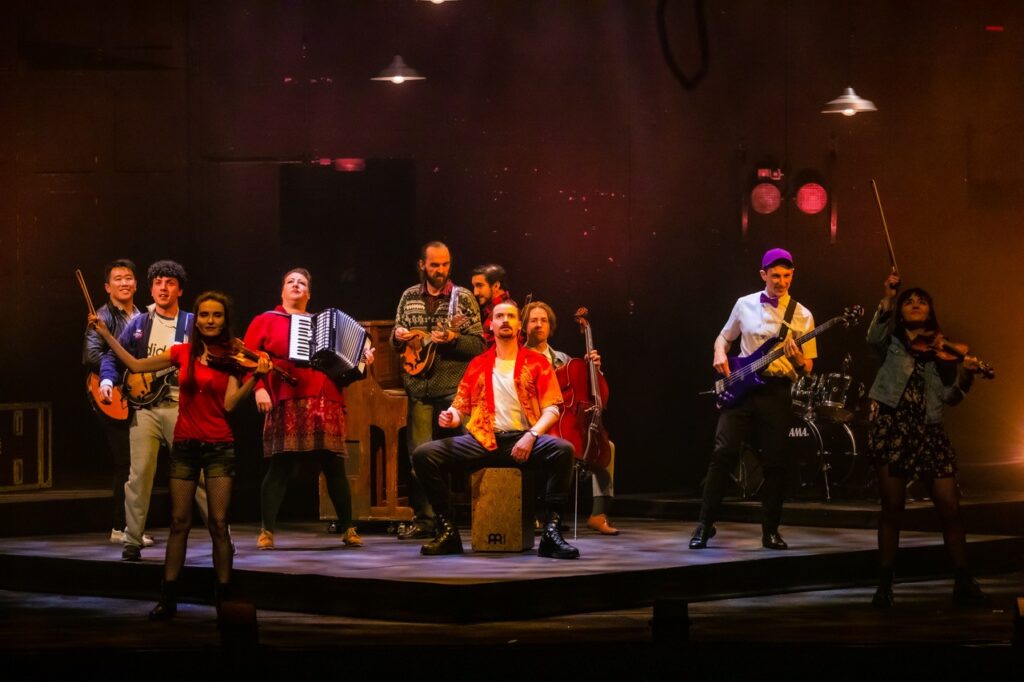 Unexpectedly, the simple but heartwarming movie was a great success that attracted a great critical reputation before it became a hit off-Broadway musical in 2011 ahead of a move to Broadway the following year. From there, "Once" was soon among the most popular musicals in the world, touring the United States, the UK, Ireland, Australia and several Asian countries including Japan in 2014.

Now, this "Once – In Concert" has been created as a special version of the eight-times Tony award-winning musical production to particularly feature its beautiful music. In it, just as in the musical, the cast play instruments live on stage as they sing many of its captivating songs, including the Oscar-winning "Falling Slowly."

However, talking about the difference between the musical and this concert version, the producer of "Once – In Concert," Jamie Lambert, says, "The concert we have created focuses on beautiful music and an inspiring story. It is a celebration of a simple, beautiful love story with a stunning score performed by the best artists.

"It is full of a subtle intimacy that cannot be expressed in a full-scale musical, and the audience will be drawn into the lives and stories of the characters. It is a unique experience like no other."

And indeed, the one-day-only "Once – In Concert" shows in London's West End in March really set British theatre and music lovers' hearts a-flutter and are sure to be among this year's legendary events.

Now, audiences in Tokyo can enjoy this storied show 13 times from Aug. 4–13 at the Tokyu Theatre Orb next to Shibuya Station, with David Hunter, the star of the musical "Once," in the lead role of the street musician, Guy, opposite Cassidy Janson — 2020 Olivier award winner for Best Supporting Performance in the musical "& Juliet" — as the Czech woman, "Girl."

And although the musical's UK tour was canceled due to Covid-19, and has not yet been rescheduled, as Lambert has said, he might plan a world tour with "Once – In Concert" if the Japan season is a success.

"Once – in Concert" runs Aug. 4–13 at Tokyu Theatre Orb in Shibuya, Tokyo. For details, visit https://onceinconcert.jp/.