First-ever all-Asian "Mahabharata" coming to Tokyo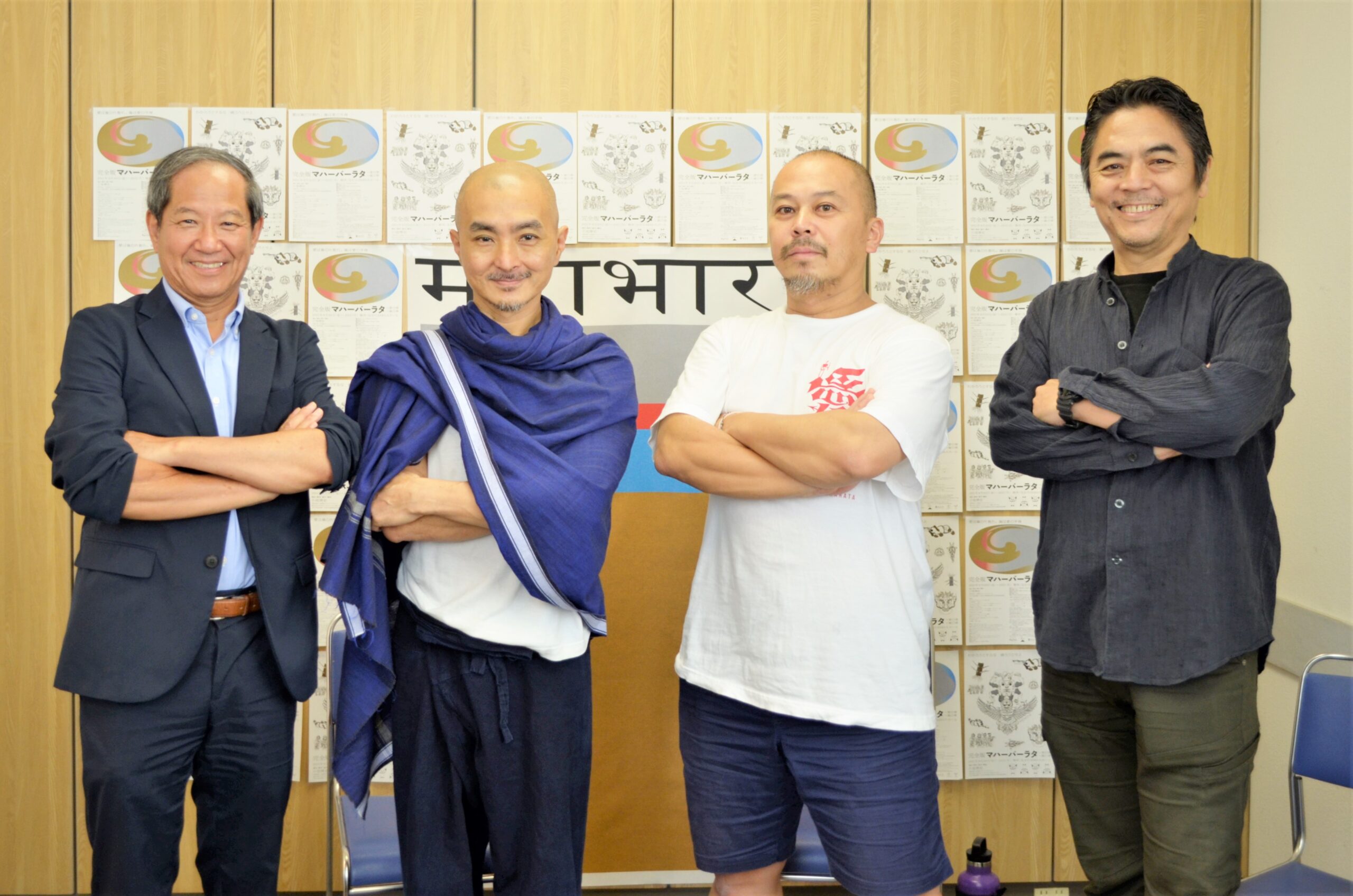 (R->L Hiroshi Koike, Tetsuo Koyano, Sweekeong Lee, Shusaku Minoda)
In the first-ever all-Asian production of the "Mahabharata," the dance/theatre fusion director Hiroshi Koike presents this ancient Indian Sanskrit epic at Nakano Zero Hall in Nakano-ku, Tokyo, from Aug. 20–23.

In 1985, the British theatre icon Peter Brook staged the whole work over more than nine hours at the Avignon Festival in France, in what was a historic theatre landmark still talked about to this day.

This time, Hiroshi Koike — the founder and leader of 1982–2012's globe-trotting Pappa Tarahumara dance-theatre company — has divided his "Mahabharata" into two parts, titled "Chapter of Desire" and "Chapter of Tempest," which are being performed in turns comprising six hours in all.

For Koike this is the culmination of a project to stage the whole "Mahabharata" play that began in 2013. Since then, he has collaborated with Asian artists in nine countries including India, Cambodia and Indonesia, and created seven different works which have now become important elements of this final production.

Speaking at a press conference in July 2021, Koike said it was the 2011 Tohoku Earthquake that drew him to this epic about "good and evil, life and death and love and war" as a way to think again about today's world.

Explaining his aim in staging the work, he said, " In this era we are being asked to search for a new way of living that's not a culture based on consumption, but a way to develop common understanding and appreciate the abundance that diversity brings. Otherwise, our society will not be able to continue.

"Basically, we must create a philosophy that has never been seen before, and this theatrical adaptation of the entire 'Mahabharata' is an effort in that direction."

The production features six cast members from Japan, including traditional Ryukyu (Okinawa) and contemporary dancers, a Noh actor and another from Kyogen (traditional comic theatre).

Among its six leading Asian performers, of whom three are from Indonesia, including the multi-award winning traditional dance, aerial and fire-dance performer Suryo Purnomo; two from Thailand, one of whom is the renowned traditional dancer and choreographer Waewdao Sirisook; and the Malaysian Butoh dancer and choreographer Sweekeong Lee.

So, with such a great lineup be sure not to miss this unique and courageously innovative "Mahabharata" that's set to be one of the summer's most special international cultural events.  
For more details,