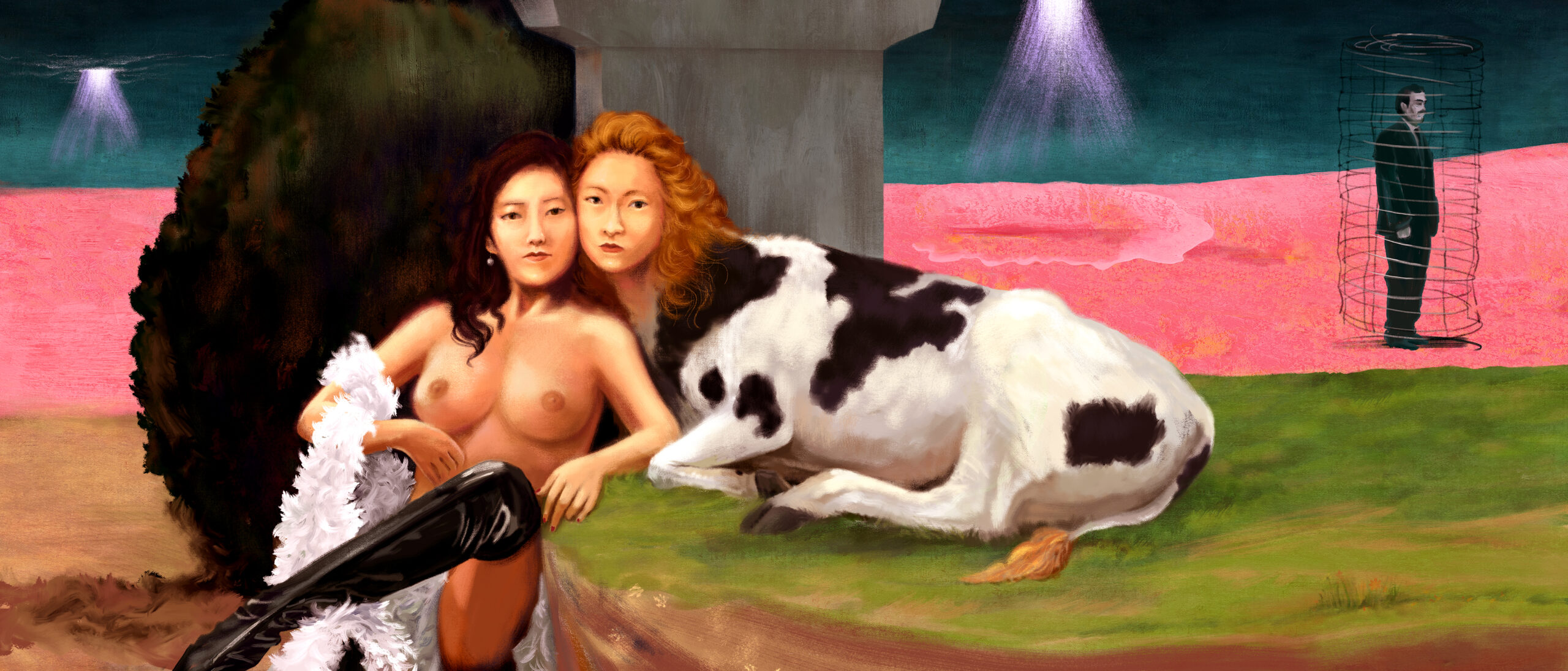 Unless you're a real theater buff you may not realize that an Asian version of the world-renowned Avignon Festival is shaping up right here and now in the scenic Tajima area bordering the Sea of Japan in northern Hyogo Prefecture.
And that's despite the ravages being inflicted on the performing arts and live entertainment nationwide by Covid-19.
So, from Sept. 9 the long-standing dream of dramatist Oriza Hirata to conjure the flavor of France's annual arts extravaganza in Japan will become reality as the first two-week Toyooka Theater Festival opens at new, old, and open-air venues around the rural area's small city after which it is named.
Until recently, the Tokyo native and world-famous playwright and director was based at the small but popular Komaba Agora Theater in Shibuya that his late father established in 1984 by renovating the family house. Then in 2019 he relocated with his Seinendan theater company to Toyooka, declaring his "final career adventure" had begun.
By then, however, Hirata had already opened the Kinosaki International Arts Center in Toyooka in 2014 as a place where performing artists, potters, painters and other creatives from around the world can stay without charge from 3 days to 3 months to concentrate on their work. Next, he started theater workshops for young people and children in the area — and this month sees the opening of Seinendan's new Ebara Riverside Theatre just in time for the festival.
Converted from an old municipal office building with the help of a crowdfunding appeal for ¥10 million (which drew almost ¥50 million), this theater is intended to be, in Hirata's words, "Both Seinendan's base from which to reach out to the entire world, and the community's cultural hub, with free admission for under-18s."
In the future Hirata also aims to found a residential youth theater company in the Tajima area. And, in April 2021, he will, as its president, open a public university in Toyooka specializing in arts and tourism — with all its students required to study theater.
Meanwhile, being only around 2 hours by road or rail from Kyoto, Tajima's hills and coasts, its hot springs at Kinosaki, and its wetland breeding grounds for rare Oriental storks — along with its famed seafood and wagyu beef — saw foreign visitors surge from 1,000 to some 80,000 from 2010–19. But whereas that number had been expected to top 100,000 this year, Covid-19 put paid to such hopes.
As a result of the pandemic, plans for the upcoming inaugural festival were also upended. First off, the aim of holding an international theater event — like Avignon's — had to be abandoned, with the focus switched to a domestic lineup.
Among the remaining 11 programs, however, are three Hirata-penned Seinendan standouts he's directing: "A Long Night in the Tropics," centered on the complex human relationships among some elderly Japanese expats in Malaysia; "The Yalta Conference," a comedy of sketches that riff off the titular 1945 meeting at which the U.S., U.K. and Soviet leaders reorganized postwar Germany and Europe; and "Some Forgotten Dream," a dialogue play in which three passengers on a night train wax nostalgic.
There is also a widely longed-for rerun of Satoko Ichihara's 2019 Aichi Triennale sensation, and winner of this year's Kishida Drama Award, "The Bacchae – Holstein Milk Cows." This monumental work about women's sexuality and the role of reproduction that includes a half-man, half-cow character and a sex club called Happening Bar is set to astonish audiences with its take on the vacuity of our male-dominated society.
In addition, a once-only world premiere of "Zero," a new opera by Hirata on the theme of life and death, is set to be staged with music by New York-based Kaito Nakahori.
Besides those main courses, the festival will feature another six plays — including three by former Seinendan members Hideto Iwai, Junnosuke Tada and Shiro Maeda — along with 24 fringe programs from theater to dance, street performances, installations and workshops.
Although ticket sales were held back until Aug. 20 to minimize the risk of a cancelation disappointing buyers if the government again declared a State of Emergency, Hirata concedes that "the worst could still happen."
Speaking recently by Zoom, he said, "Of course we are following official requirements, but since lots of tourists are now coming back to Kinosaki and hotels and shops are opening with distancing and hygiene measures in place, I couldn't see why theater should have to stay closed."
So to prioritize safety, beyond reducing all seating to below half capacity, operating social distancing and providing hygiene facilities, the festival committee is asking audiences to refrain from hugging or talking in an auditorium, and to stay at least 2 meters from the stage. Artists and staff must also complete two weeks' quarantine or provide proof of a negative PCR test prior to taking part in the festival.
"I know there is no such thing as zero risk," Hirata said, "but we dare not cancel the festival because artists need places where they can perform — places that are, of course, as safe as possible.
"To that end we are asking audiences not to chat together after performances, and not to go out afterwards in big groups. Obviously those are some of the delights of regional festivals, but we need to hold back this year."
Then, pointing out there are no known Covid-19 cases in the locality, he added that Muneharu Nakagai, the mayor of Toyooka — whose aim is to develop a "local and global city" — recently said: "Theater and the arts are attractions for tourists like food, nature and sports events, so it's nonsense to leave them out."
Despite that, contagion risks do likely rise if people from many places gather together, and especially if they come from Tokyo, Osaka or other hotspots. So how does Hirata feel about that?
"I think it's ideologically more of a threat to creative expression than the risk is to health if nations just impose self-restraint or cancel all arts events because of the pandemic. So it's better to proceed case-by-case in light of science," he declared.
"And as Tajima is basically quite safe, with limited ways in and out, if people are worried and pay ¥35,000 to have a PCR test before coming, they can visit free from anxiety — although I wish the tests were really cheap, like in Taiwan, South Korea and even Nagasaki and Setagaya Ward in Tokyo.
"But in the end, everyone has to make up their own mind whether to come to our festival."
So to join the festival, or not, that's the question — while for Hirata, the shows must go on.
*** Toyooka Theater Festival runs Sept. 9–22 at venues in Tajima, Hyogo Prefecture. For details, visit https://toyooka-theaterfestival.jp.