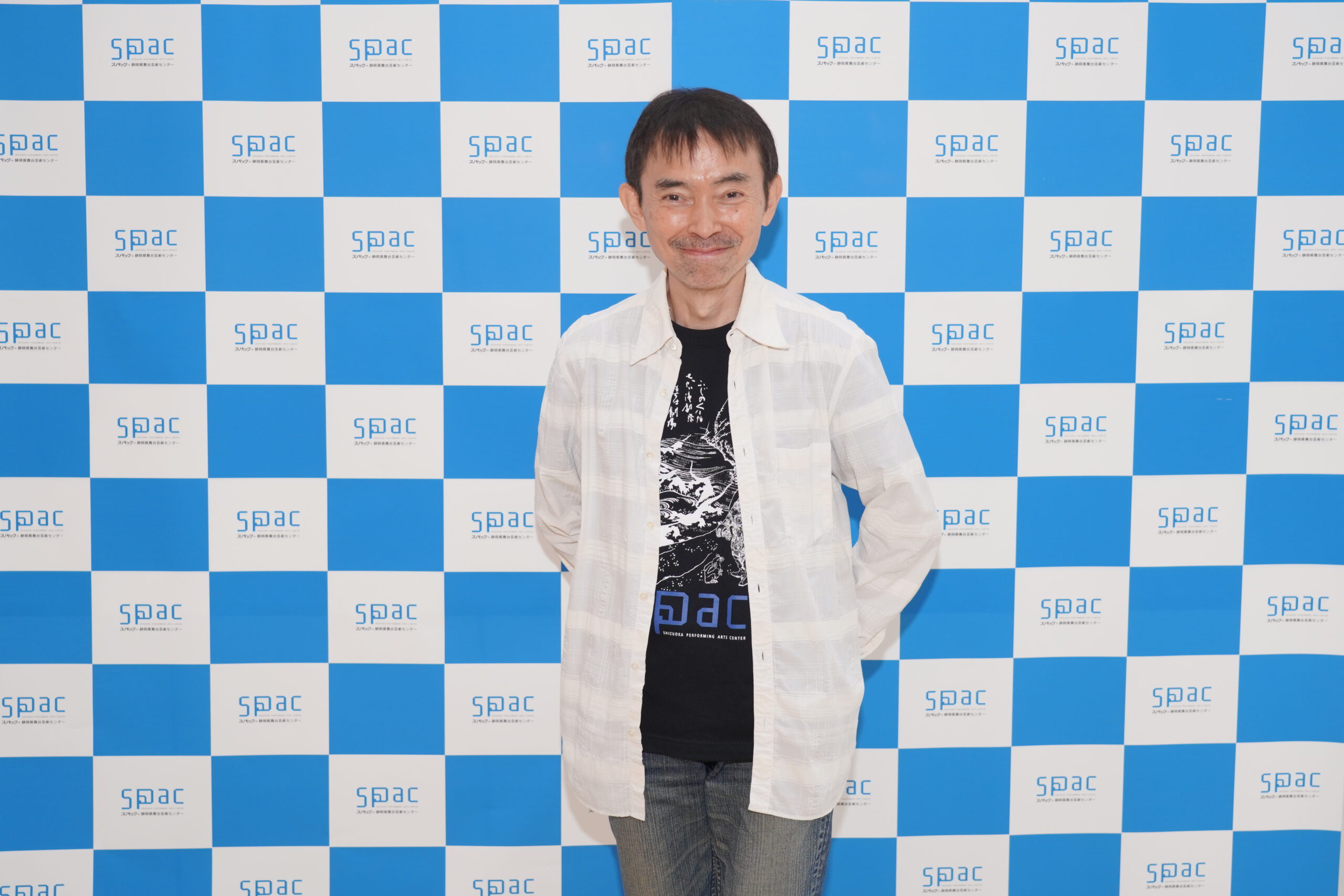 In an online press conference on Sept. 14, 2021, Satoshi Miyagi, the General Artistic Director of Shizuoka Performing Arts Center (SPAC), announced the theatre's three main upcoming productions for the October–March 2021/22 season: "La république des abeilles" ("Republic of the Bees"); "The Cherry Orchard"; and "Yashagaike" ("Demon Lake").

"La république des abeilles" ("Republic of the Bees")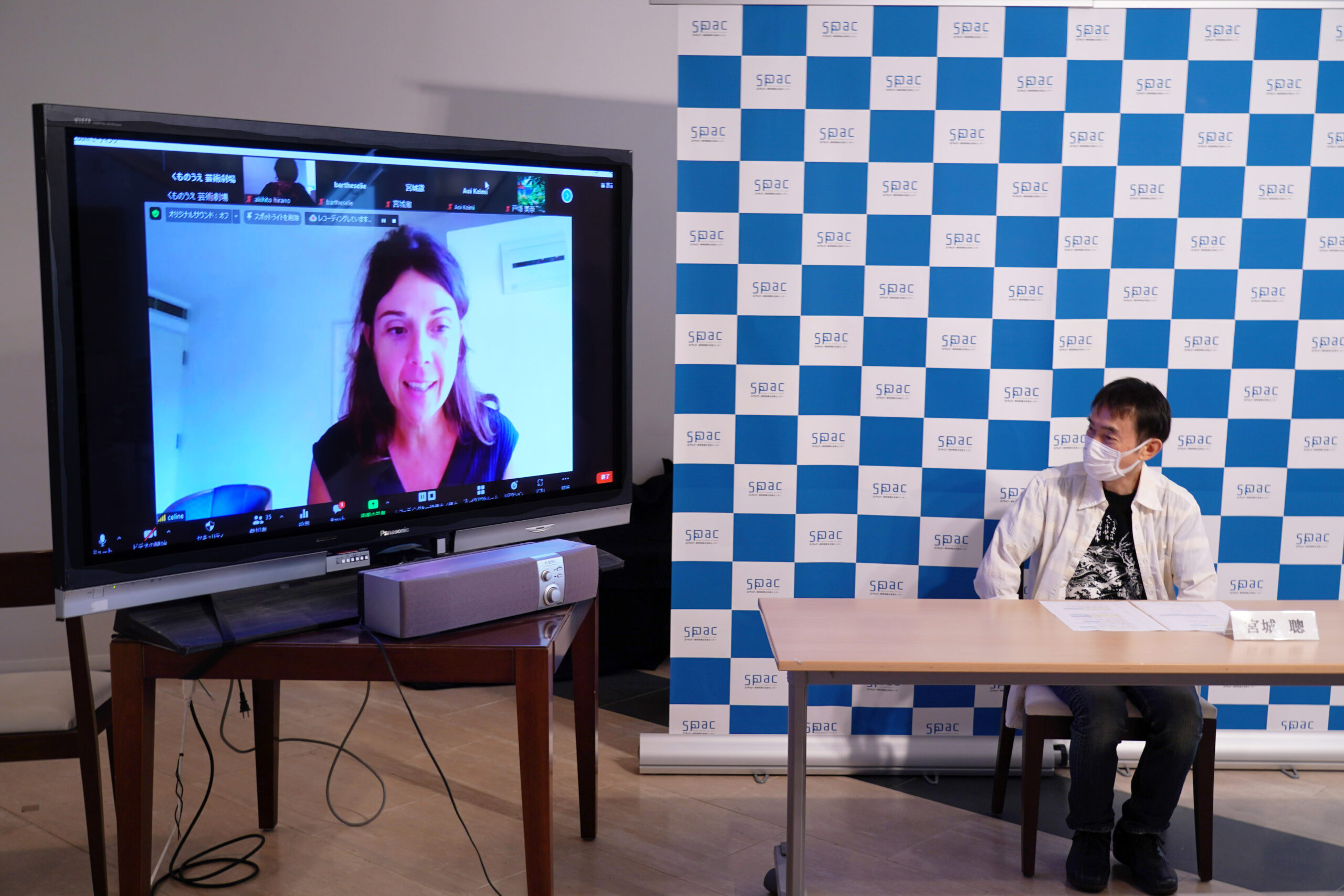 The French artist and dramatist Céline Schaeffer directs this 60-minute play she wrote in 2019 based on "La Vie des abeilles" ("The Life of the Bee"), an essay from 1901 by the Belgian Nobel laureate (and beekeeper) Maurice Maeterlinck which brilliantly examines the human condition through those insects' lives.

Shaeffer first created the Japanese version of "La république des abeilles" with SPAC actors in October 2020. On that occasion, due to Covid-19 she had to direct remotely from France and use recordings of the cast members' voices as they performed on stage for restricted capacity audiences in the company's small Ellipse Theatre Daendo.

This time, however, the work is being staged in the much larger Shizuoka Arts Theatre, with the actors able to use their own voices and the director here in person to oversee the production.

As she joined the press conference by Zoom from her self-isolation room shortly after arriving, Shaeffer said she was "so glad to come to Shizuoka finally," adding: "I need to adjust some points due to the difference in the size of the venue, but I think it's very important that we can perform with real voices. Now we will be able to express the grand scale of this play's world even more effectively."

"La république des abeilles" ("Republic of the Bees") runs Oct. 2–24 at the Shizuoka Arts Theatre. It will then be presented at Shimoda Civic Culture Center in Shimoda City on Nov. 27.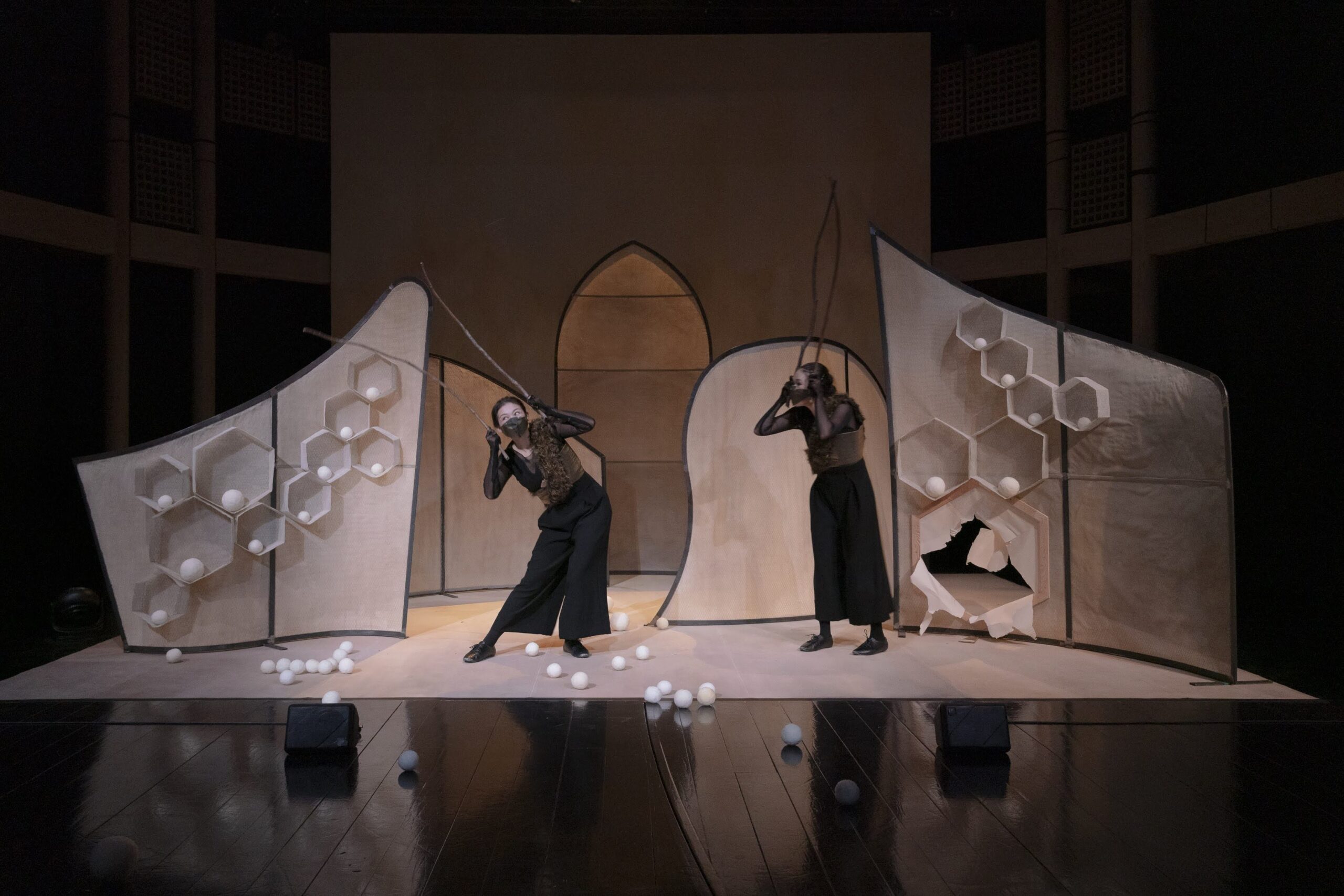 "The Cherry Orchard"

For the first time since the Covid-19 pandemic was declared in 2019, SPAC is set to host a full international collaboration project when the French theatre director and set designer Daniel Jeanneteau and several actors arrive to join this joint production of the Russian writer Anton Chekhov's final masterpiece, "The Cherry Orchard," written in 1903.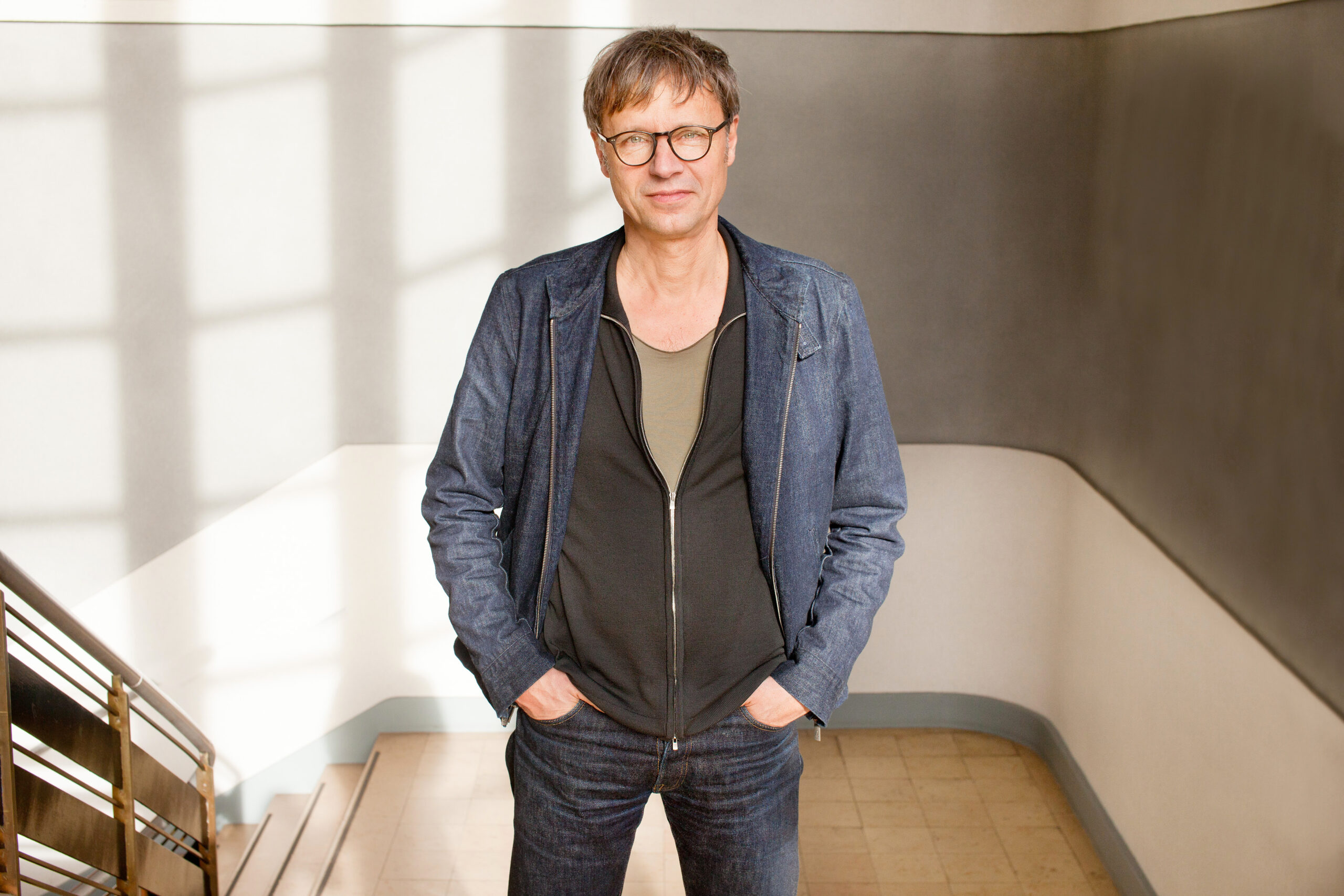 In fact this will be the fourth time Jeanneteau has worked with SPAC's Japanese actors since his debut directing Sarah Kane's "Blasted" in 2009. However, it will be his first bicultural and bilingual (Japanese and French) production in this country.

In a video message to the press conference, the director said he chose "The Cherry Orchard" because it remains "very vivid" to this day.

"The world has changed dramatically now due to the Covid-19, and also global warming, environmental pollution and animal extinction," he said. "This play depicted people on the brink of a big social change [the Russian revolutions of 1905 and 1917]. So I wanted to convey the feeling of living with the threat of major social disruption through this work, as we can also not predict our future."

He said he had an intuition that it would be possible to create a play in two languages even though neither group understands the other's language. Then, through rehearsals held in August, he was pleased to confirm his intuition was right.
Miyagi said: "This mixed-culture production shows us an important role of the arts, which is meeting others. Unknown others are sometimes troublesome, but they also have an unexpected power to make me/us change. Due to the pandemic, many people have tended to stay in their familiar circle, but this challenge makes us want to meet others. When I saw the rehearsal, I really felt it was entirely different from conventional Japanese theatre. I was amazed, as it was almost a new thing for me."

"The Cherry Orchard" runs Nov. 13–Dec. 12 at the Shizuoka Arts Theatre. It will then be presented on Dec. 3 at the Ryuyo Naginoki Kaikan in Iwata City. Performed in French and Japanese with Japanese subtitles.

"Yashagaike" ("Demon Lake")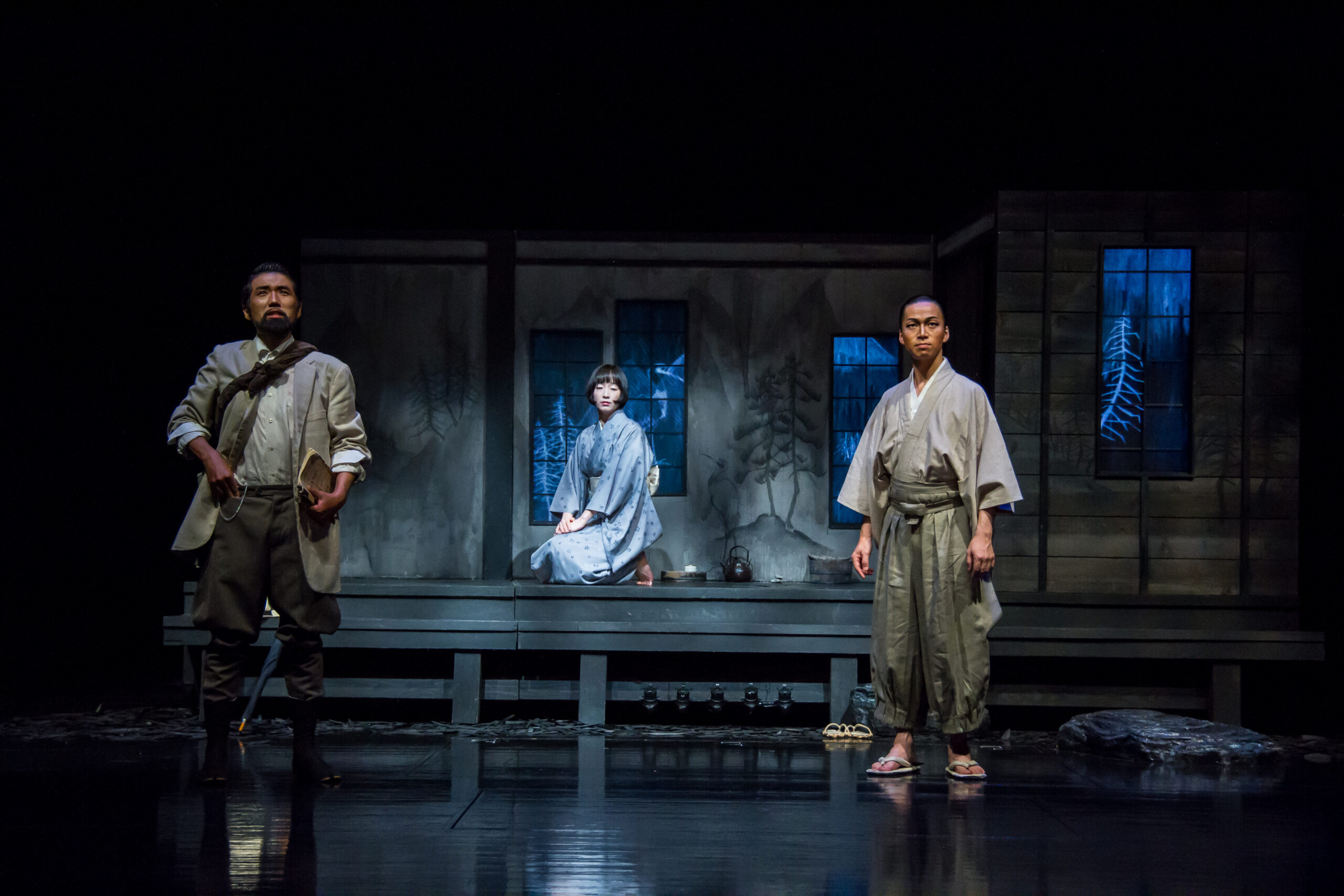 This is the third rerun of Satoshi Miyagi's popular production which has been an audience favorite since it premiered in 2009 at SPAC.

Based on an eponymous 1913 play about a dragon king by a pioneer of Japanese fantasy literature, Kyoka Izumi, Miyagi's spectacular staging with colorful kimono costumes and striking make-up together with live percussion music generates non-stop theatrical excitement.

Commenting on this work, Miyagi said, "The play has a common theme along with 'La république des abeilles.' Both question how people relate to nature and how they assess which is more valuable — nature or people, nature or what's artificial. In this play, Izumi is searching for a way for nature and humans to coexist and live together in harmony."

"Yashagaike" ("Demon Lake") runs Jan. 22–Mar. 6 at the Shizuoka Arts Theatre. Performed in Japanese with English subtitle.


For details, visit https://spac.or.jp/en/