BY NOBUKO TANAKA
SPECIAL TO THE JAPAN TIMES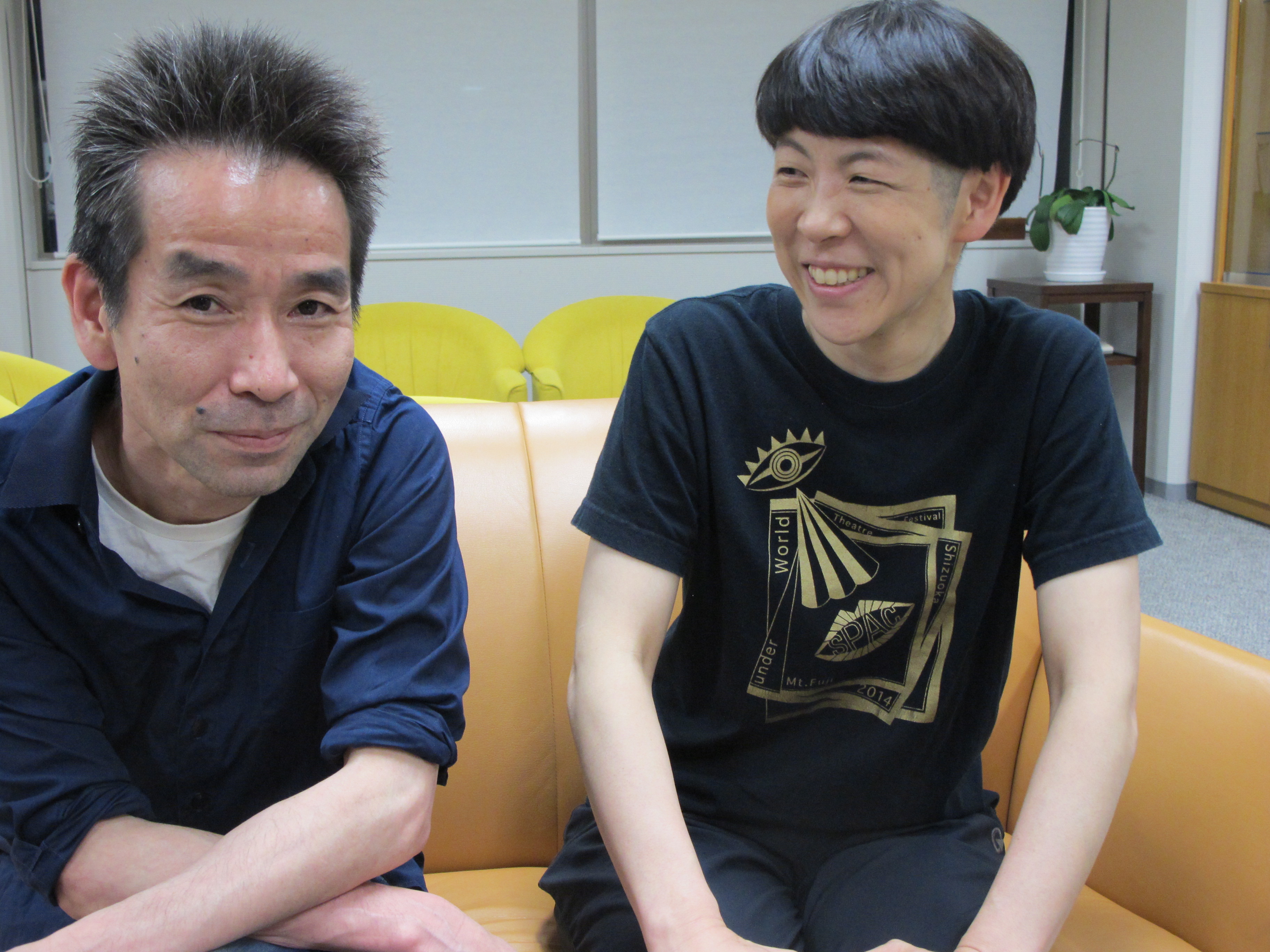 "Not everything can be explained in words. Everyone draws a different nuance from the word 'love,' for example," says 50-year-old Shuji Onodera. "Yet through dance, I've discovered a special beauty beyond words."
Onodera, a leading mime artist and director, is talking about the language of dance following a long day of rehearsals for his new work, "Alice's Adventures in Wonderland," which opens June 3 at the New National Theatre in Tokyo.
"But because mime incorporates real human gestures in its graceful chain of movements, it can show a character's cultural background more concretely than dance alone," he explains.
Onodera's route to his present, unrivalled position at the forefront of mime in Japan came about by chance in 1994. After working as a salaryman for three years, but still feeling the lure of the stage after acting in a few plays at university, he quit his job to go to drama school — only to find his sole option at short notice was a place at the Japan Mime Studio, the country's first-ever school of its type.
Studying mime may have been an accident of sorts, but the Hokkaido-born artist says he was soon so infatuated with the art form that within a year he co-founded the Mizu to Abura (Water and Oil) company with some fellow students from the school.
Over the next decade, as the four-member troupe progressively expanded the conventional, pantomime-style genre in the direction of mime-theatre, Mizu to Abura built a great reputation not only in Japan but also beyond through its tours to nine countries, including appearances at the blue-ribbon Avignon Off Festival in the south of France and at the Edinburgh Fringe in 2001, where it was the first Japanese winner of the prestigious Herald Angel Award.
Then, following the company's breakup in 2006, Onodera gained a government overseas study grant to live and work in Paris for a year, where he co-founded his Company Derashinera in 2007 with Momoko Fujita, a former member of Mizu to Abura.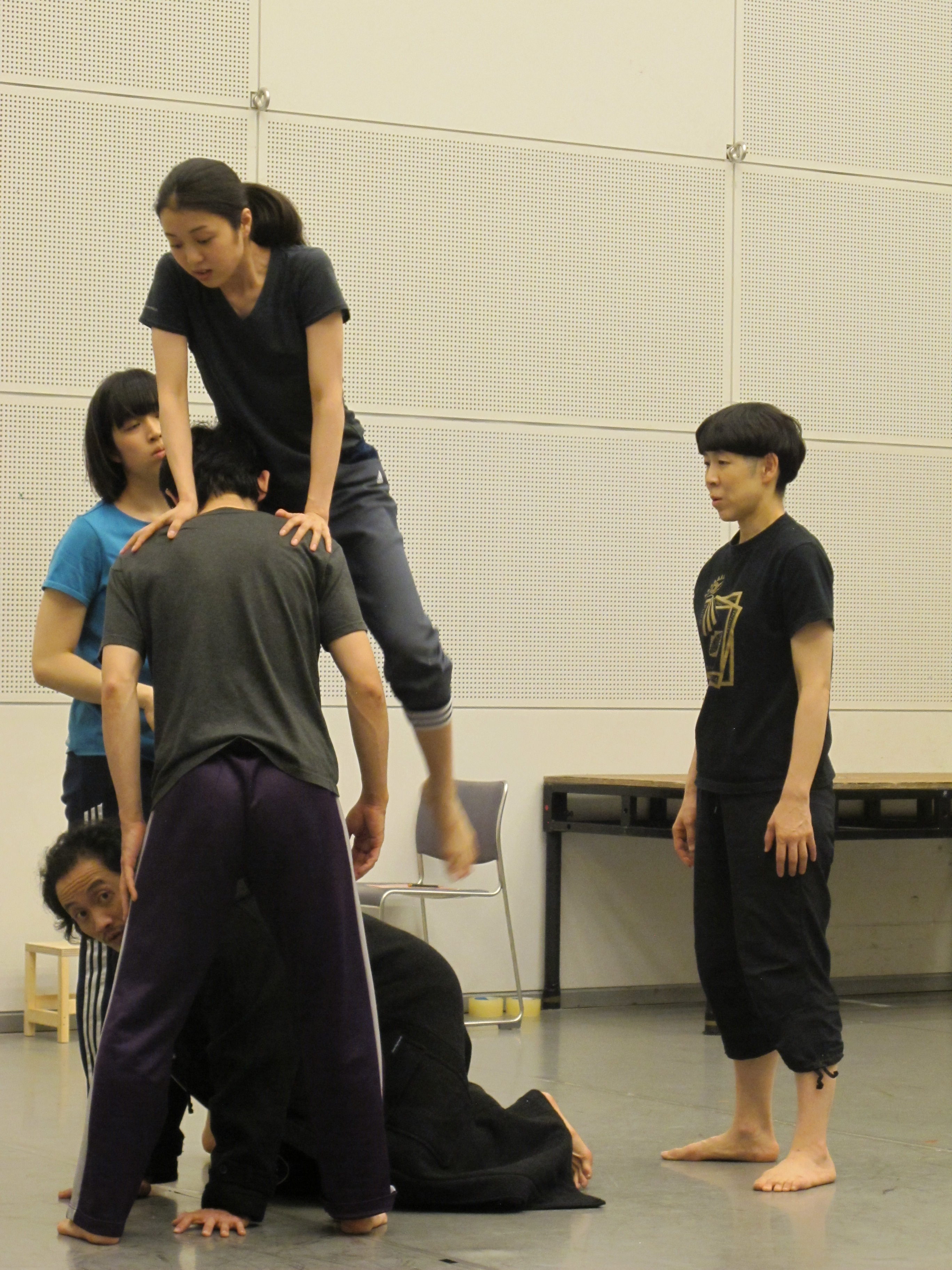 Since then, Company Derashinera has invited a wide range of actors and dancers to perform in its original "plays without words," often based on great works such as Shakespeare's "Romeo and Juliet," Dostoyevski's epic final work, "The Brothers Karamazov" and Franz Kafka's 1915 absurdist novella, "The Metamorphosis."
While these splendid adaptations are renowned for their original, wordless, dance-theatre interpretations of classics, Onodera's powerful mingling of those art forms has also led many other theatre companies to seek him out to choreograph their own productions — a freelance dimension that saw him winning the Best Staff award at 2011's Yomiuri Drama Awards.
As a result of these successes, Onodera has been working almost nonstop since he founded Company Derashinera — a blessing for any artist, but one that Fujita, his partner both on- and off-stage, points out has come at a price.
"We've been so busy working with new performers that we've not really been able to think about going abroad as we did with Mizu to Abura," she says. "But now, after more than three years with a group of young artists, we auditioned for our 'White Theater Series,' in which we created a new piece each year, I think we can slowly start doing that together."
Although the "White Theater Series" wound up in March with its third program, "Shohinshu" ("A Collection of Sketches"), Onodera and Fujita decided to call back six performers for their upcoming "Alice's Adventures in Wonderland."
"They've been with me for a while, so they trust me and, to a certain extent, they owe me a favour," Onodera says with a laugh.
Nonetheless, he admits it has been a tough challenge to create the new work based on Lewis Carroll's world-famous 1865 fantasy novel of the same name.
"Fundamentally, I loved the story and its abstract and fantastical world," he says. "In our own works, we usually create fantastic scenes to stimulate the audience's imagination, but the book already has so much like that — such as Alice becoming small and then suddenly big — that it's been difficult knowing how to work out its puzzling world.
"It would have been boring if we'd just followed the novel's descriptions by showing tiny Alice using digital technology, for instance. Instead, I wanted audiences to wonder whether our Alice was the one everyone knew or not. In fact, I don't designate the heroine as Alice, and I have also cast another Alice-like character in there."
Fujita elaborates: "We would like to set a trap for the audiences by getting them to think about who Alice is and why those peculiar things happen there. "So the stage will be quite simple with quite a bare set, and the heroine will knock on six doors in search of paradise. In fact 'paradise' is a key concept in this production, even though it always seems to elude her."
"While I was making this piece I always had in mind a kind of double world between which Alice moves," Onodera continues. "And by changing the scenes bewilderingly through precisely timed movements and the use of all those doors, I hope audiences will enjoy a magical visual sense of amazing transformations.
Onodera points to his mime work with deaf people, and communicating with them without words, as being among the key inspirations for his approach to creating "Alice."
"I realized that there isn't just the one world in which I live, because there are actually several different worlds existing simultaneously," he says. "Consequently, I could portray Alice's Wonderland as a real story rather than just a dream one, and she could journey between real life and her unknown paradise while bravely facing difficulties in 'Wonderland,' wherever that actually may be."
With this in mind, Onodera says he wants to encourage audiences to "step into their own unknown worlds" and "feel the thrill of embarking on an adventure just like Alice does in Wonderland."
"In the end, I'd like them to reflect on the real meaning of happiness for Alice — or for look-a-like Alice — or even for the audience themselves."
"Alice's Adventures in Wonderland" runs June 3-11 at the New National Theatre in Tokyo, a short walk from Hatsudai Station on the Keio New Line. For details, call 03-5352-9999 or visit www.nntt.jac.go.jp/dance.