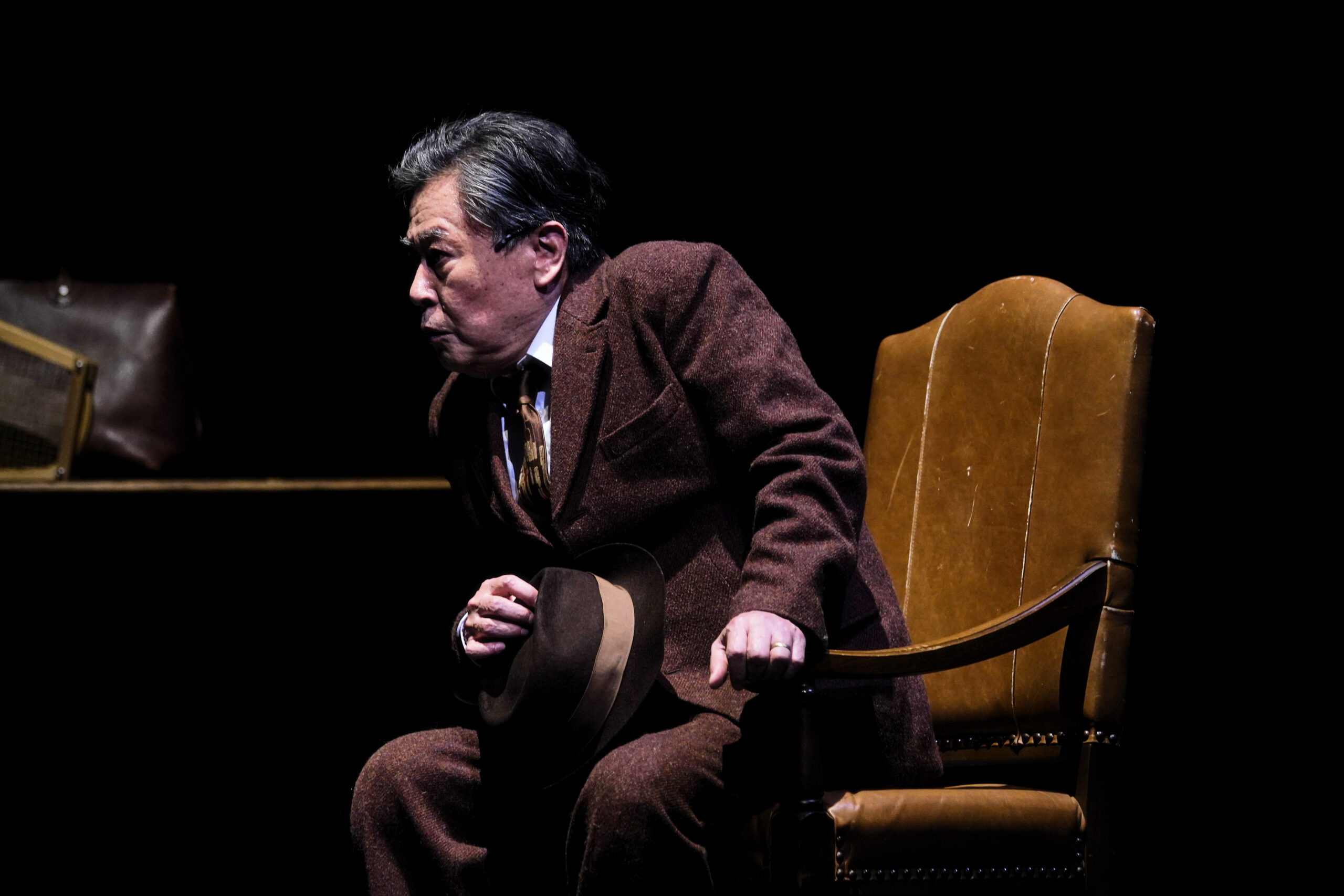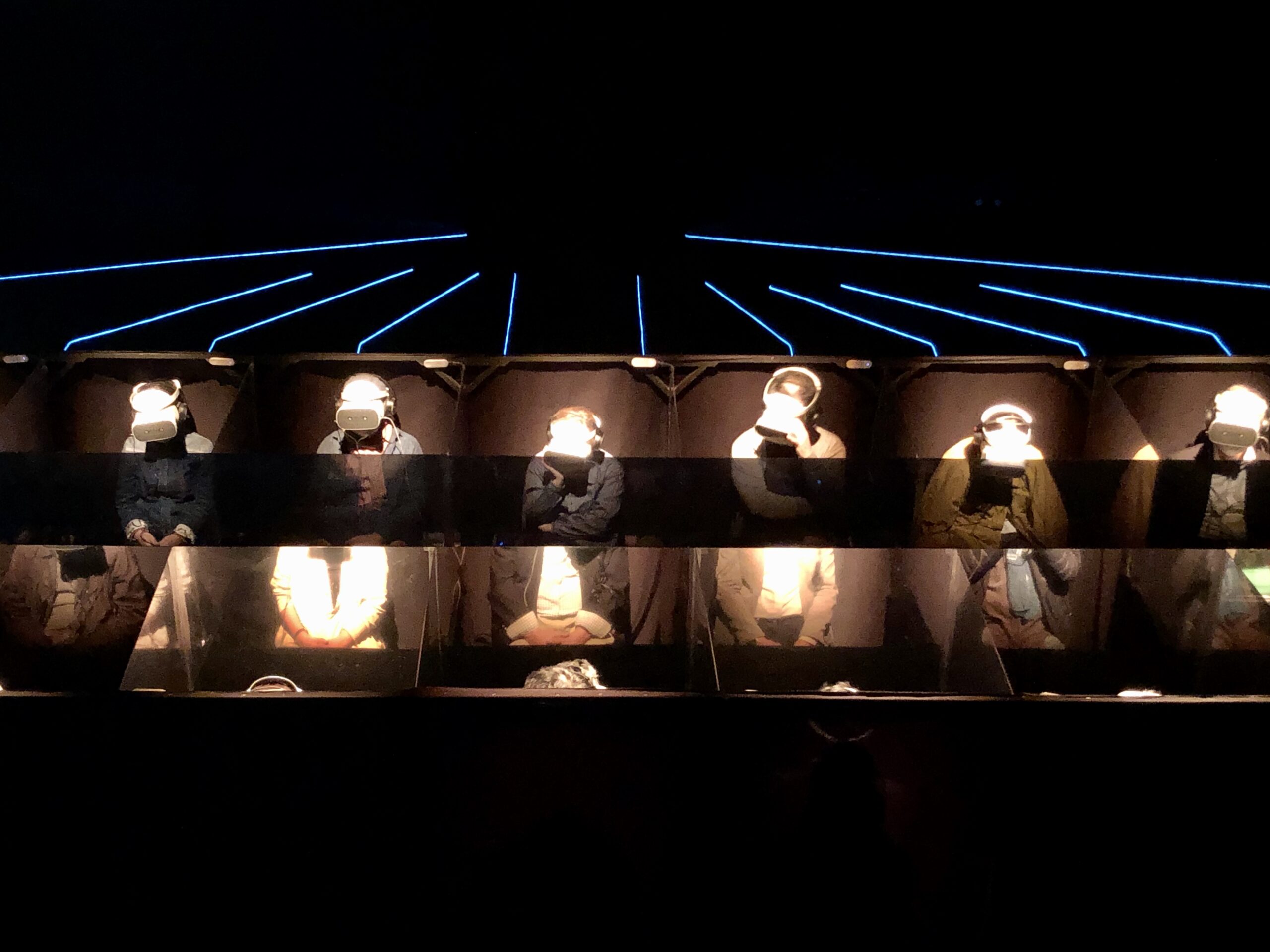 In his 1964 anthem "The Times They Are A-Changin'" Bob Dylan observes: "As the present now/ Will later be past/ The order is rapidly fadin' …"
Back then the 2016 Nobel laureate may have had social turmoil in mind, but those same lines also aptly apply to how Japanese theater is having to change to survive in the face of Covid-19 — and how some of those changes are ushering in whole new ways of doing things in the performing arts.
With most dramatists and performers having begun to adopt new approaches to their works and business models in 2020, it's clear this trend will continue and intensify — not just to maintain traditional audiences, but to also connect with new ones presented by these changed circumstances.
In particular, 2021 will likely witness the first full flowering of digital theater in Japan, as platforms born of last year's adversity flourish in numbers and diversity.
As a case in point, when it reopened in August after a five-month Covid-19 closure, the venerable Kabuki-za theater in Tokyo no longer ran its traditional two long programs per day. Instead — in order to eliminate the usual interval and reduce the time audiences spent together — it switched to four short programs, with the auditorium emptied and cleaned after each. Starting this month, however, it is presenting three programs daily to half-full houses — with the customary yells of encouragement to the actors, and the audience's usual freedom to eat and drink during performances, now off limits.
Elsewhere, in June last year young Kabuki actors such as Koshiro Matsumoto began dabbling with digital streaming in a project dubbed Zu-mu Kabuki. This led to a work titled "Yaji Kita" appearing on Amazon Prime in December, with another 10 planned for 2021.
But Kabuki is not alone in rising to the challenge of these times. Many regular stage venues have not only moved their shows' start times forward from 7 p.m. in line with official warnings against late-evening socializing, but they are also offering low-capacity seating or online streaming.
As a result, after closing during April and May 2020 when the government declared a state of emergency, Japan's theaters gradually and carefully revived by midsummer and have kept their doors open since.
But there were still many dark days last year when someone's positive Covid-19 test forced the sudden cancelation of pieces in preparation for months. Consequently, extremely close attention is being paid to hygiene — while new ways to enjoy theater without gathering closely in auditoriums are also being actively pursued.
For instance, with help from an annual Agency for Cultural Affairs fund supporting innovation in the creative arts, the major railway company Tokyu Corp. — whose group includes the Tokyu Bunkamura and Orb theaters in Shibuya, Tokyo — set about providing a new high-quality digital drama platform named Immersive 4K Live-streaming Theater.
The first production, from Feb. 8–13, will feature "Majo no Yoru" ("A Witch's Night"), a 2010 work by the leading playwright Ryuta Horai about two close women friends whose relationship turns decidedly sour.
To avoid Covid-19 contagions, there are four ways to see this work, with daily live performances for audiences of 15 at the Shibuya Cast studio and simultaneous live high-res 4K streamings for 80 others at Shibuya Hikarie Hall a 5-minute walk away. Alternatively, people can live-stream the play on their own smartphones or computers on the last night, or catch a de luxe version being screened at Hikarie Hall a month later.
After this promising beginning — which has the exciting young director Suguru Yamamoto in charge alongside expert theater videographer Mucho Muramatsu — Tokyu says many more new digital "theater appreciation services" are likely to follow. (Watch this space.)
Meanwhile, another medium collaterally growing in this era is the individual experience offered by virtual-reality (VR) technology.
In 2020, the gifted, globe-trotting playwright and director Kuro Tanino created two VR works that ranked among many viewers' and critics' top theater productions of the year.
In one, titled "Dark Master VR," audiences could experience the ambience of a small restaurant's kitchen — but one in which the new lone chef is surreally controlled by the voice of an unseen owner piped from upstairs. Then in "Marzo VR," Tanino served up a surgeon cutting into the viewer's belly and pulling out their guts — a dubious delight you'd really have to (virtually) experience to believe.
So whatever is next on Tanino's VR playlist in 2021 is surely an exciting prospect.
In yet another pandemic-driven development, on Feb. 1 the CAT Produce company, which grew out of the musicals and drama scene in Tokyo some 20 years ago, will unveil its third VR production since July.
However, what's really groundbreaking about "Boku wa mada Shindeinai" ("I'm Not Dead Yet"), a new comedy by Junichi Hirota about a man's last day of life, is that CAT will only release it for online VR streaming via the free Blinky 3-D app that allows viewers to zoom in or out at will. Hence anyone can see the play anywhere at any time till 23:59 on March 7 using a smartphone, tablet or computer — or a special VR device.
Despite all these exciting innovations, though, it's still risky for producers and creators to pour money into them because no one knows which will survive the end of the pandemic — or if another devastating shutdown awaits.
Hence growing numbers of dramatists now see this as a good time to break the domestic mold by adopting the common overseas practice of reviving successful productions for lengthy seasons that allow their popularity to build through word of mouth. Crucially, this could broaden the base of Japan's theater community by attracting people usually deterred because ardent fans generally snap up almost all the seats in a show's typical 10-day or two-week run.
Along these lines, Kanagawa Arts Theatre in Yokohama has already staged a repeat run of Arthur Miller's "Death of a Salesman" this year to virtually full houses. With almost the same cast as two years ago, the team exuded quality and the outcome was a real gem.
Coming up, too, from March 19–30 Setagaya Public Theatre will rerun its award-winning 2017 production of "Shigosen no Matsuri" ("The Meridian Rite") by the great postwar Japanese playwright Junji Kinoshita.
With the theater's artistic director, the Kyogen actor Mansai Nomura, as its director and leading actor, the medieval Japanese battle epic is set to add impressively to the roster of reruns at this time. Also, with socially distanced houses currently the norm, reruns can make better business sense than creating brand-new works that risk all the costs of preparation, costumes, sets and so on.
Finally, among all this eye-opening homegrown output Theatre Cocoon in Shibuya is set to present a noteworthy international collaboration in June, when the renowned English director Phillip Breen will fly over to stage the U.S. Nobel laureate Eugene O'Neill's 1957 Pulitzer prize-winning "Long Day's Journey into Night" with a Japanese cast.
So, as they say: "Every cloud has a silver lining." And though Covid-19 is a dark and dangerous cloud, its consequences for the quality and — so importantly — the outreach of theater in Japan to untapped demographics, in part through new technologies, may yet pay dividends beyond anyone's expectations just 12 months ago.
Without doubt, theater here is poised to shine and surprise in 2021 even as the old order fades somewhat … and I can't wait to see what happens.